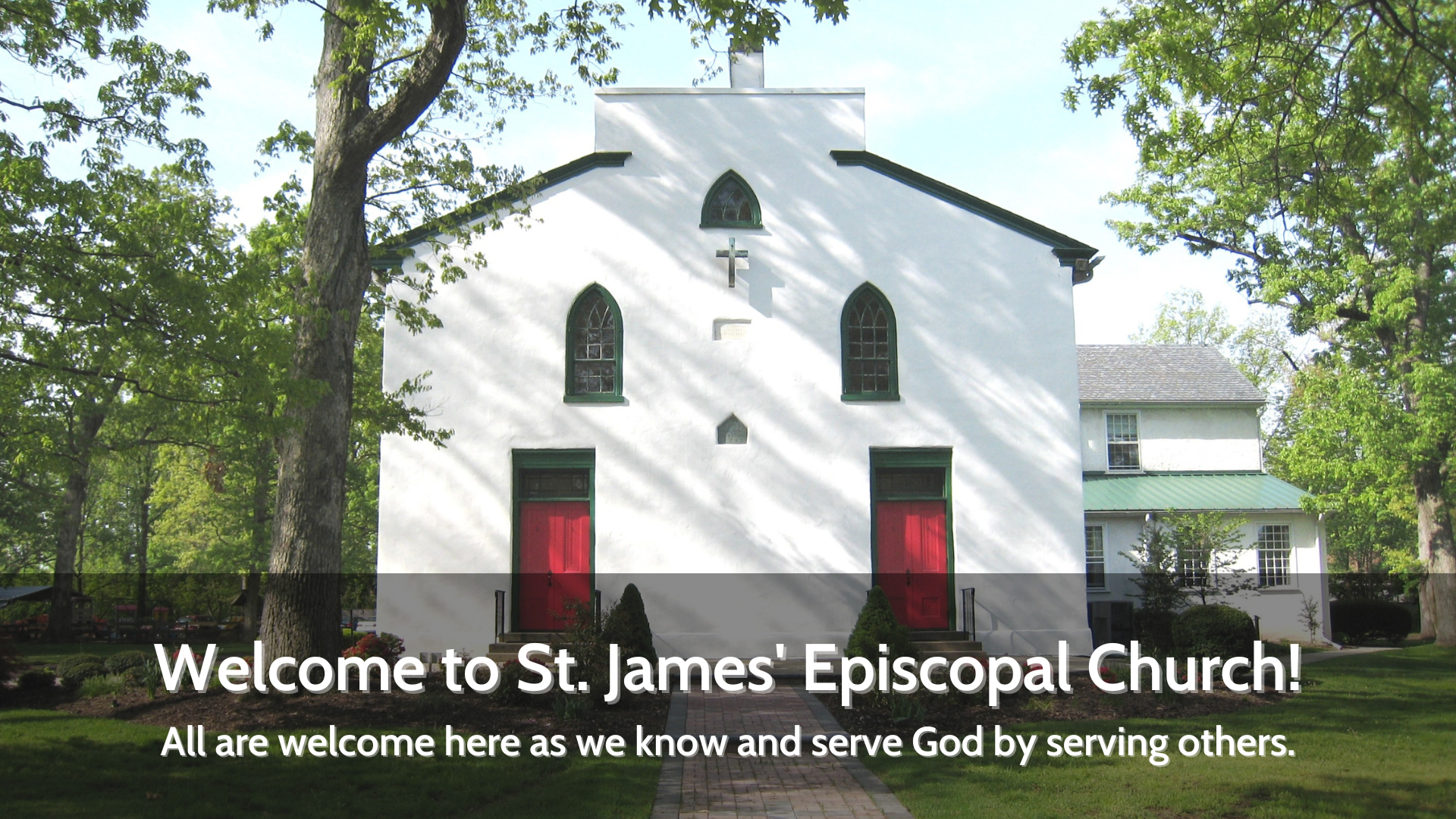 We are glad you are here! Whether you are searching for a spiritual connection or have been a practicing Christian for 50 years, we know you will find a home at St. James' Episcopal Church.
Our church fully embraces the motto "The Episcopal Church Welcomes You." We are affirming, and welcoming of all people, including those of all races, ethnicities, genders, orientations, political views, ages, and more. You are welcome here.
Please click here to view a welcome message from Fr. Mike Sowards.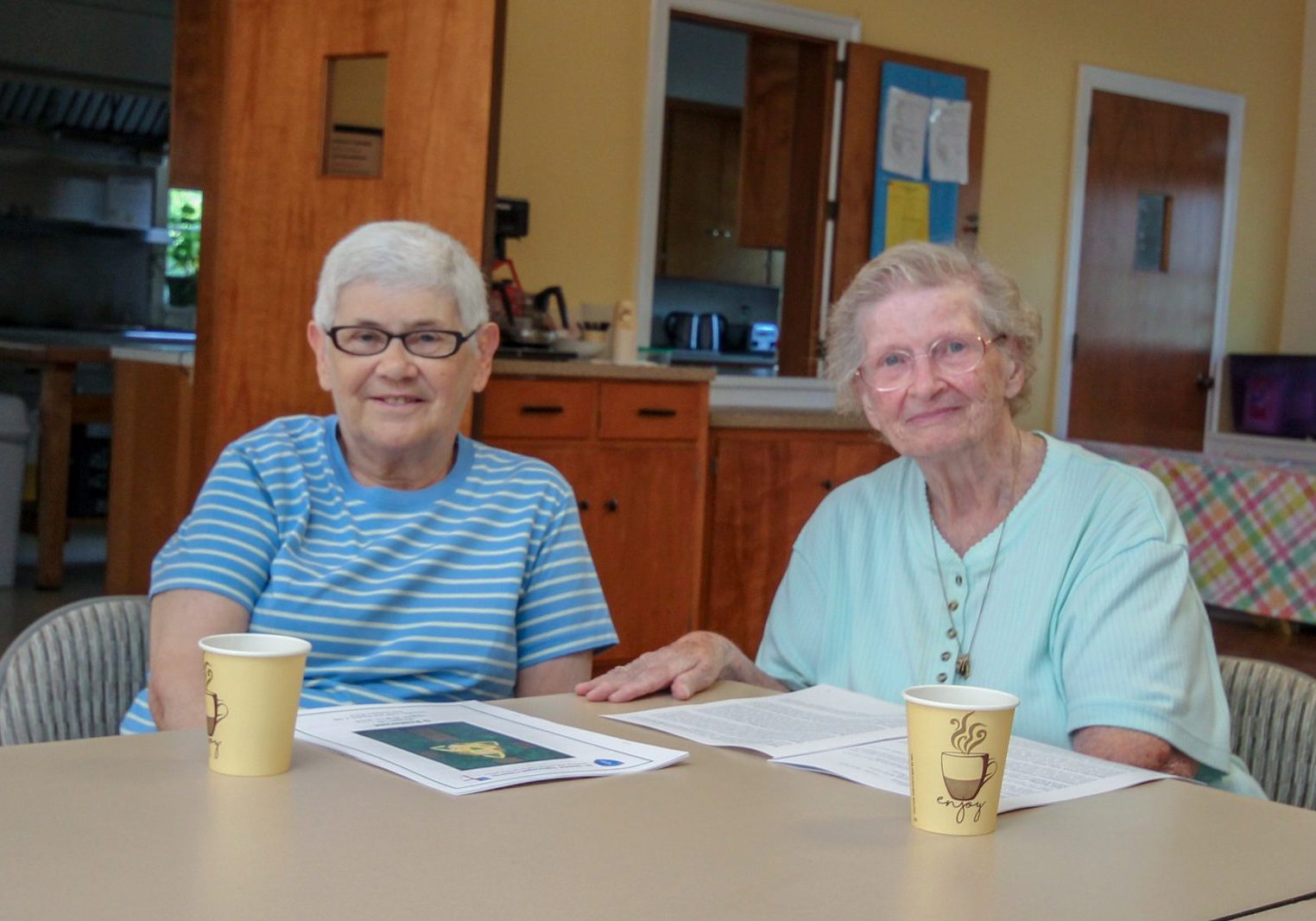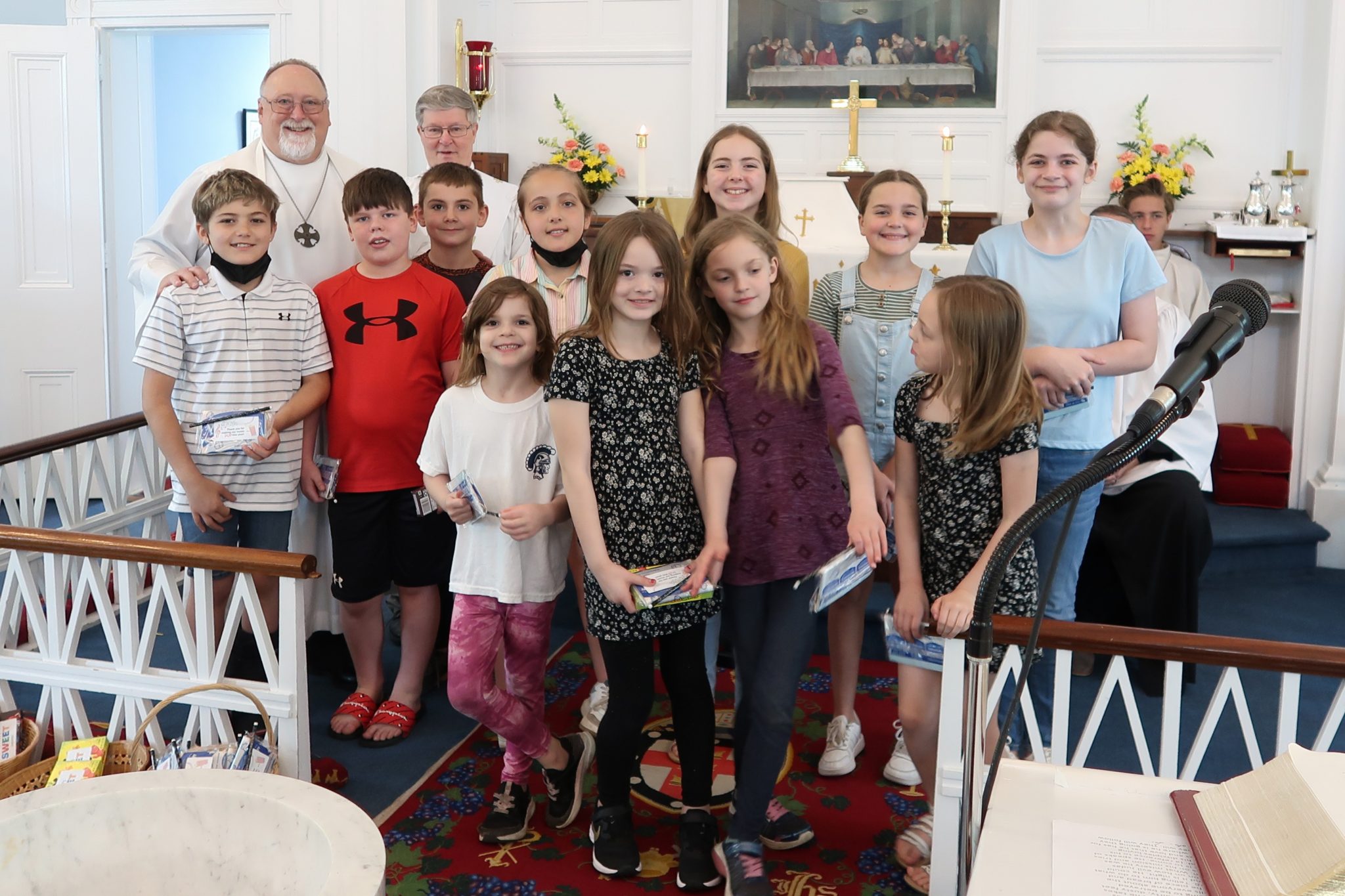 As Episcopalians, we believe in and follow the teachings of Jesus Christ, whose life, death, and resurrection saved the world.
We believe that God loves you – no exceptions.
The Episcopal Church embraces a legacy of inclusion, aspiring to tell and exemplify God's love for every human being; people of all genders and sexual orientations serve as bishops, priests, and deacons in our church. Laypeople and clergy work together in leadership and governance.
St. James' mission is "knowing and serving God by serving others."
We grow closer to God through the offering of our generous spirits and willing hands. We show and grow in God's love through our service to others. Our mission is carried out through service within the parish and through our outreach efforts.
The first time you visit, you will likely come for a worship service. We offer worship on Saturdays at 5pm, Sundays at 8am, and Sundays at 10am.
Each service has its own style. The Saturday evening service is about 45 minutes in length and is entirely spoken. There is no organ music, or the singing of hymns. The 8am service on Sunday morning has music and singing, but it is generally a calmer service. The 10am service on Sunday is our largest (and loudest) service and has organ music, singing, and choir. Most families with children attend this service as the Church School meets at 10am.
When you arrive, enter our driveway off of Germantown Pike. Please be careful, as our parking lot is one-way in and one-way out (exiting onto Evansburg Rd.) After parking, make your way to the church entrance.
Enter the sanctuary, our main worship space, through the large red doors at the front of the church. You can also enter through the office door located off the parking lot. (If you require an accessible entrance, please enter through the office door.)
When you enter, an usher will greet you and provide you with a printed bulletin. The bulletin contains everything you need. Our worship is liturgical and we follow the order of service as found in the Book of Common Prayer. The congregation participates with various responses, the saying of prayers, and the singing of hymns. You are welcome to participate in whatever way you choose.
You can view a sample bulletin here.
Worship begins with the "Liturgy of the Word." This is when we read Scripture and listen to a sermon.
About mid-way through the service, we show our love for one another through the Passing of the Peace. You can participate by greeting those around you with a handshake, a nod, or even sitting quietly in your seat and being a peaceful witness.
The 2nd half of the service is the "Liturgy of the Table." This is the portion of the service that is celebrated at the altar. We offer Communion in the form of bread and wine. All baptized Christians are welcome to receive Communion in the Episcopal Church. If you do not want to receive the bread and wine, please join us at the altar rail to receive a blessing. Let Fr. Mike know you would like a blessing by crossing your arms in front of your body. An usher will let you know when to come forward.
Following the service, Fr. Mike greets the congregation as they exit. If you are attending the Sunday 10am service, please join us for Coffee Hour in Platts Hall.
Please click here to view a virtual tour of our church.
Frequently Asked Questions
Please wear clothes. 
But seriously, you can wear whatever makes you comfortable. Some of our congregation chooses to dress nicely for worship, while others are more casual. On game days, you might see a few Phillies or Eagles jerseys!
We are more than friendly - we are welcoming and affirming. God loves you. No exceptions.
YES! Children belong here! We welcome their God-given wiggles, questions, and joyful sounds. Please walk through the aisles, feed the babies, and leave and re-enter the service as you need. To assist families, we offer pew activity bags, a "pray-ground" in the back of the sanctuary, and a nursery space in Platts Hall.
We pass an offering plate during the service, but it is not a requirement for anyone to donate to attend worship. If you choose to make St. James' your regular place of worship, we do appreciate a financial offering in support of our mission to "know and serve God by serving others."
All baptized Christians are welcome to receive Communion in the Episcopal Church. If you are not baptized, or prefer to not receive, please come to the altar rail and cross your arms to indicate you would like a blessing.
We sing traditional hymn tunes using the organ or piano as accompaniment. Some of our hymns are ancient (literally from the 4th century) and some are modern. Our choirs perform music in a variety of styles.
There is no requirement to believe anything specific to attend the Episcopal Church. Some people come to the Episcopal Church with unwavering belief, and some join us with their doubts in tow. Faith is a lifelong pursuit, and we welcome everyone to join our diverse community.