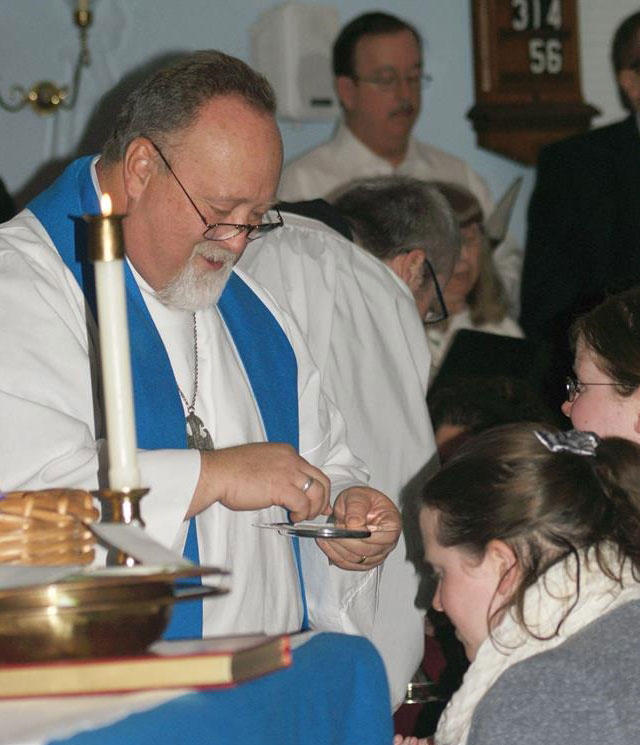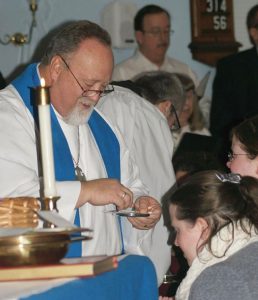 The primary service of worship at St. James' is the Holy Eucharist (Holy Communion). The service begins with scripture and reflection on its meaning for life and then moves through prayer, confession and forgiveness, to becoming the family of God gathered around the table of God.
All worship is drawn from the Book of Common Prayer which enables the congregation to share fully in the service.
Variations on the Eucharist service at specific worship times
The 5:00 p.m. Saturday service is informal. It is usually comprised of a smaller group of people gathered around the altar to receive the bread and wine. On the third Saturday of the month a Healing Service is incorporated at the end of the Eucharist.
The 8:00 a.m. Sunday service is conducted in a simple traditional style with Rite II Eucharist. Organ accompaniment is provided for hymns.
At 10:00 a.m. Sunday services are celebrated in a more formal manner with a full choir leading the music portion of the service. Younger members of the congregation who have been attending church school join the service just prior to celebration of the Eucharist.
All baptized Christians are welcome at the Communion Table
Coffee Hour fellowship time follows the 10:00 a.m. service