Our Mission is to:  know and serve God by serving others
Throughout the parish and amongst our members there are multiple opportunities to live out our mission.  Please explore the possibilities below to learn about service and ministries at St. James'.  We encourage you to discover, through the links below, where the use of your gifts and talents might best fulfill a commitment to know and serve God by serving others.
Education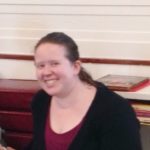 The education program at St. James' includes programs for children, youth and adults.
Fellowship
We at St. James' believe that supporting   one another and enjoying each other's company enhances our journey of faith
Community Interaction

Members of St. James' value the opportunity to work and play with our friends and neighbors in the Collegeville community.  Over the years we have opened our doors to various community organizations and participated in numerous community events.
Outreach - Outreach House
We live out our mission through St. James' efforts to support those in need in our local community.  In addition, many of our members serve, through volunteer work with social service organizations reaching beyond our immediate geographic area.