St. James' is limiting building access during the COVID pandemic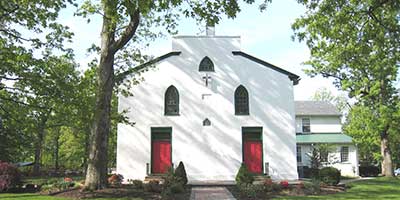 Out of concern for everyone's safety, we are limiting access to the St. James' parish buildings.
Sunday Worship
Parishioners who are healthy and not compromised will be welcome to participate in Eucharist at St. James' following the premiere of our YouTube service at 10am on Sundays. Please click here for details.
Building Access
If you are coming to any of the St. James' buildings you will need to sign in and out. Please contact the office prior to arriving if possible to limit exposure. If you will be volunteering and need a new key for the building, please contact Lisa at 610-489-7564 or . A yellow phase procedure and protocol form will need to be filled out to be eligible for a key. We are also asking that if you already have a key(s) to any other buildings or rooms to please contact Lisa so we can keep an accurate list of those who have access to said buildings/rooms. Please be aware that all office doors will now be locked and access can be gained through staff only. Thank you so much for your cooperation as we enter into the next phase of the governor's plan. Click here for further details.